WELCOME TO THE GRAND ISLE SCHOOL ATHLETIC DEPARTMENT
Students will be notified of upcoming sign-ups during school. Prior to the first practice of each season, there will be a meeting for parents and players where we will provide relevant information for the upcoming sport and go over expectations.

Students may join after the start of the season with permission of the coach and athletic director. However, if a student joins and then opts out of the team, they can not rejoin that season.
Teams are open to all students within the Champlain Islands Unified Union School District,
​as well as home school students residing in all CIUUSD towns.
FAMILIES CAN SUPPORT OUR TEAMS BY:
Coaching or Assistant Coaching
Helping with Transportation
Hosting the
End of Season Celebration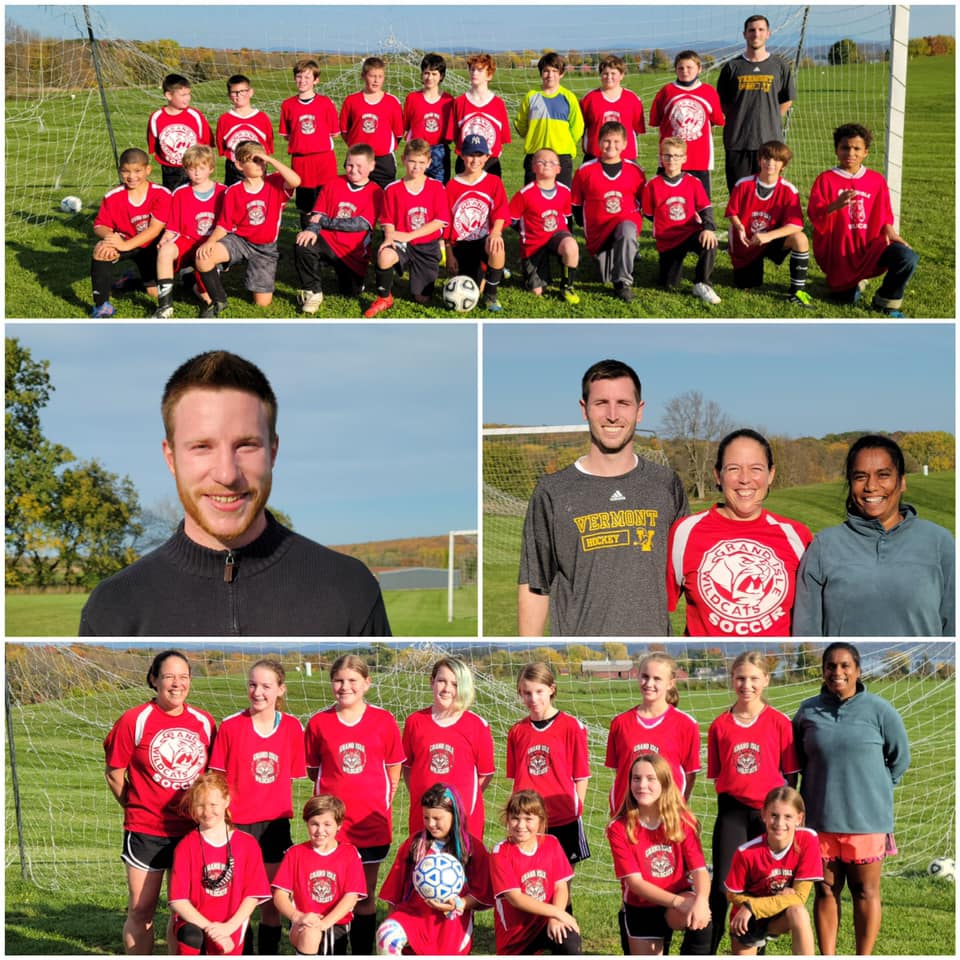 Students in grades 4-6 are invited to join the soccer team

2021 Coaches:
Connor Walsh
Cade Nesbitt
Erin Oliver
​Krista Mitchell

Students in grades 5-6 are invited to join the basketball team

2021 Coaches:
Hannah Skibitski
Adam Huntley

Children ages 4-12 can participate in
Y.O.G.I. Little League
More information HERE

​Students in grades 4-6 are invited to join the GIS baseball team

2021 Coaches:
​TBD

Students will be notified at school of sign-ups prior to season start

Please be sure you have completed paperwork
prior to season start​
The Grand Isle Recreation Committee runs soccer and basketball skills clinics for students in grades pre-k through 4. The GIRC also runs teams for soccer and basketball for students in grades 3 and 4.
Additionally, the GIRC runs the ski/ride program for all ages during the winter.

YOGI baseball and softball teams are available in the spring.
Students may play any sport not offered here at Grand Isle in a neighboring district's program.
​​We currently have students playing football in Colchester, wrestling in Milton, and hockey in South Burlington.