Weekly Update!
Week 3: 9/19-9/23
Upcoming:
Thurs 9/29 Open House 4pm-6pm

Fri 9/30 Fire Drill

Thurs-Fri 10/6-10/7 No school
Happening:
Fundations: This week, we learned about the letters; A, G, D, S, E, & R. We practiced the proper letter formation and each letter sound.
Happening cont.
Reading: This week students have learned 3 out of 4 of the good reading habits. Reading habits will help students get organized, stay engaged, and remember the books they read. Here are the 3 habits they learned this week:

Make a stack and read your way back

Take a sneak peak

Do something at the end

Math: This week students have been learning how to count on to add. They can do this in a variety of ways including using manipulatives, their fingers, or drawing a math picture. Counting on is an essential math strategy that students will use as we move on to higher numbers!

This week we also had our 100 paw celebration! We made slime and had a dance party with treats. It was so much fun! Below are some pictures from the day!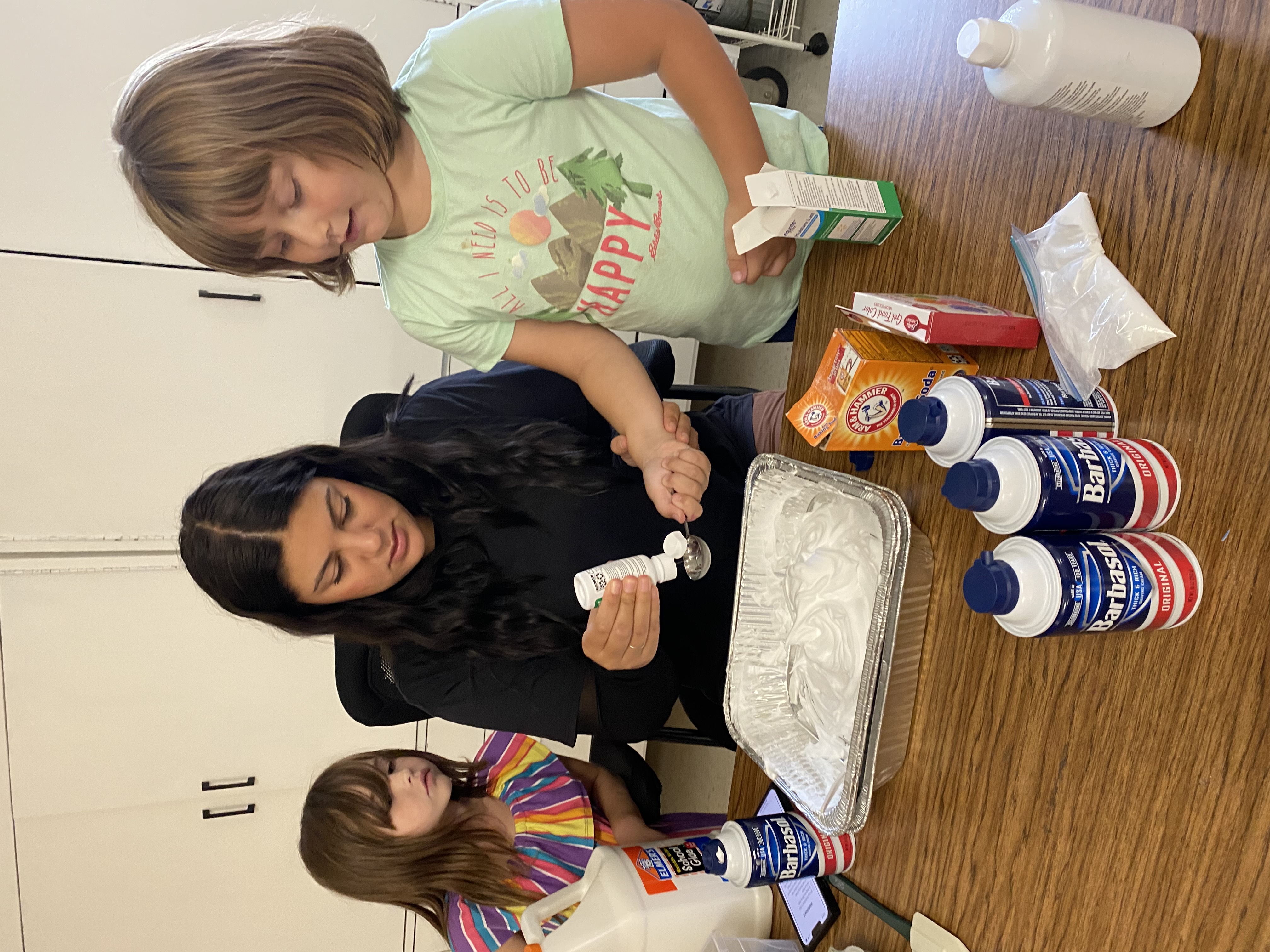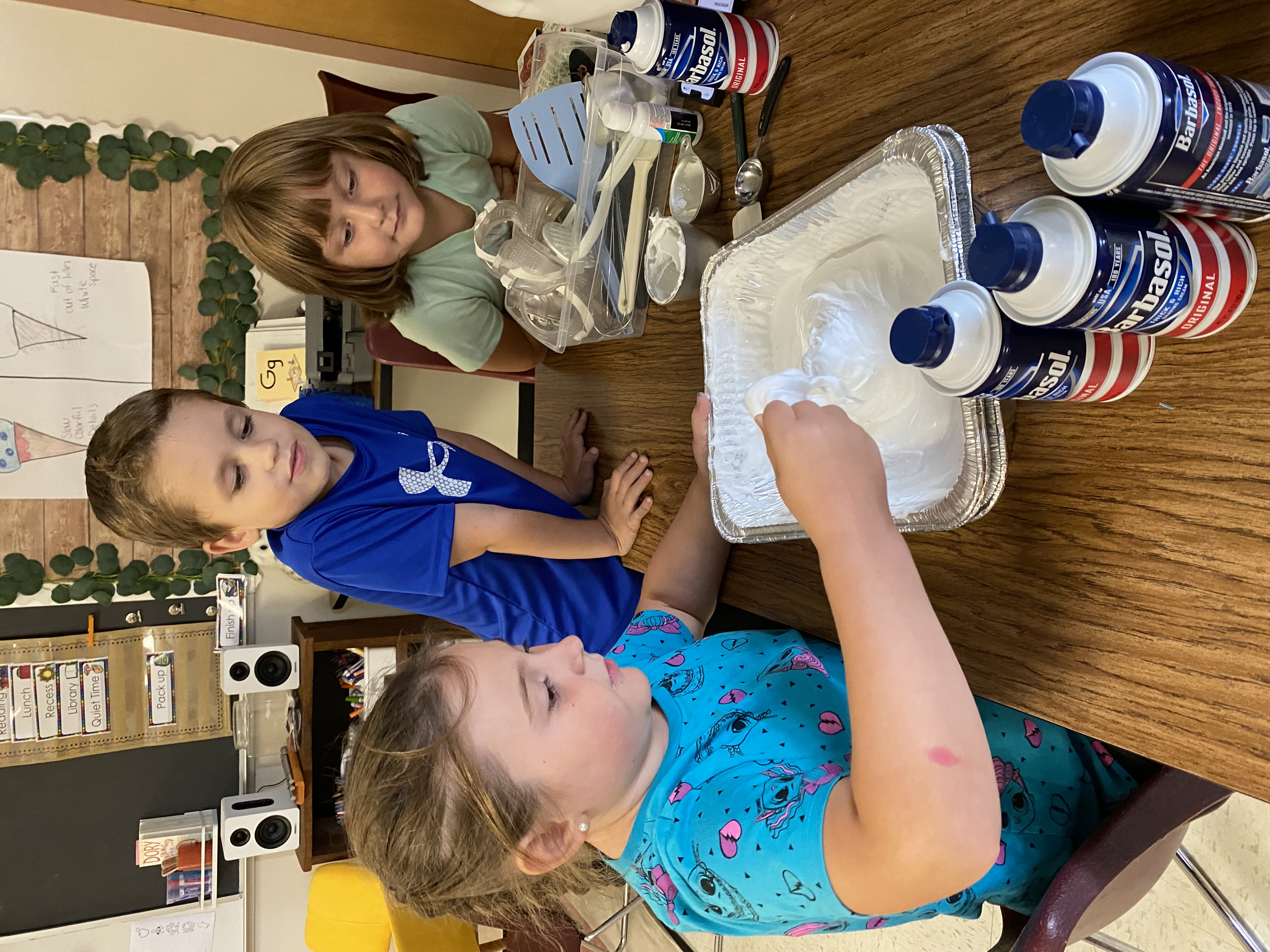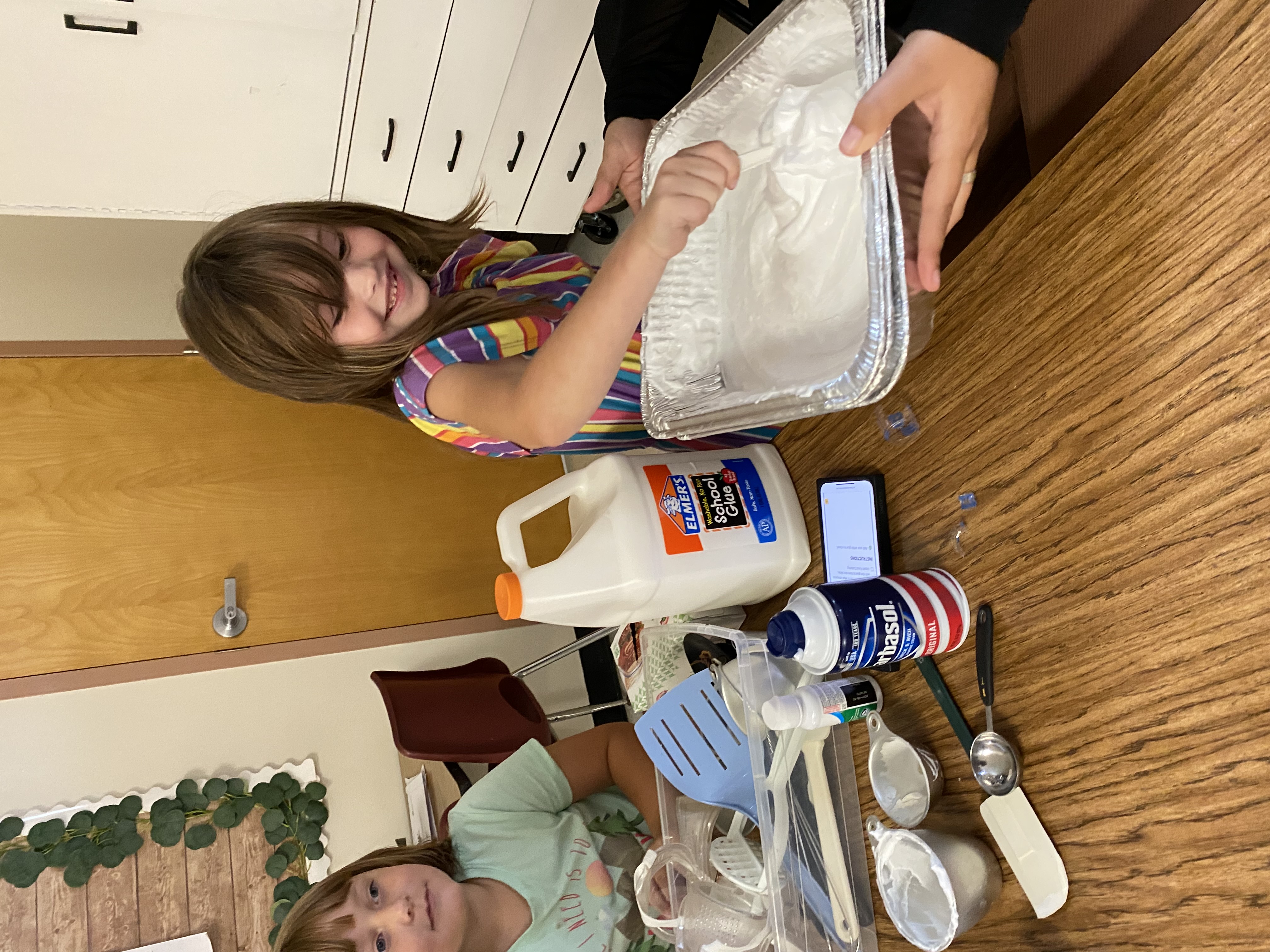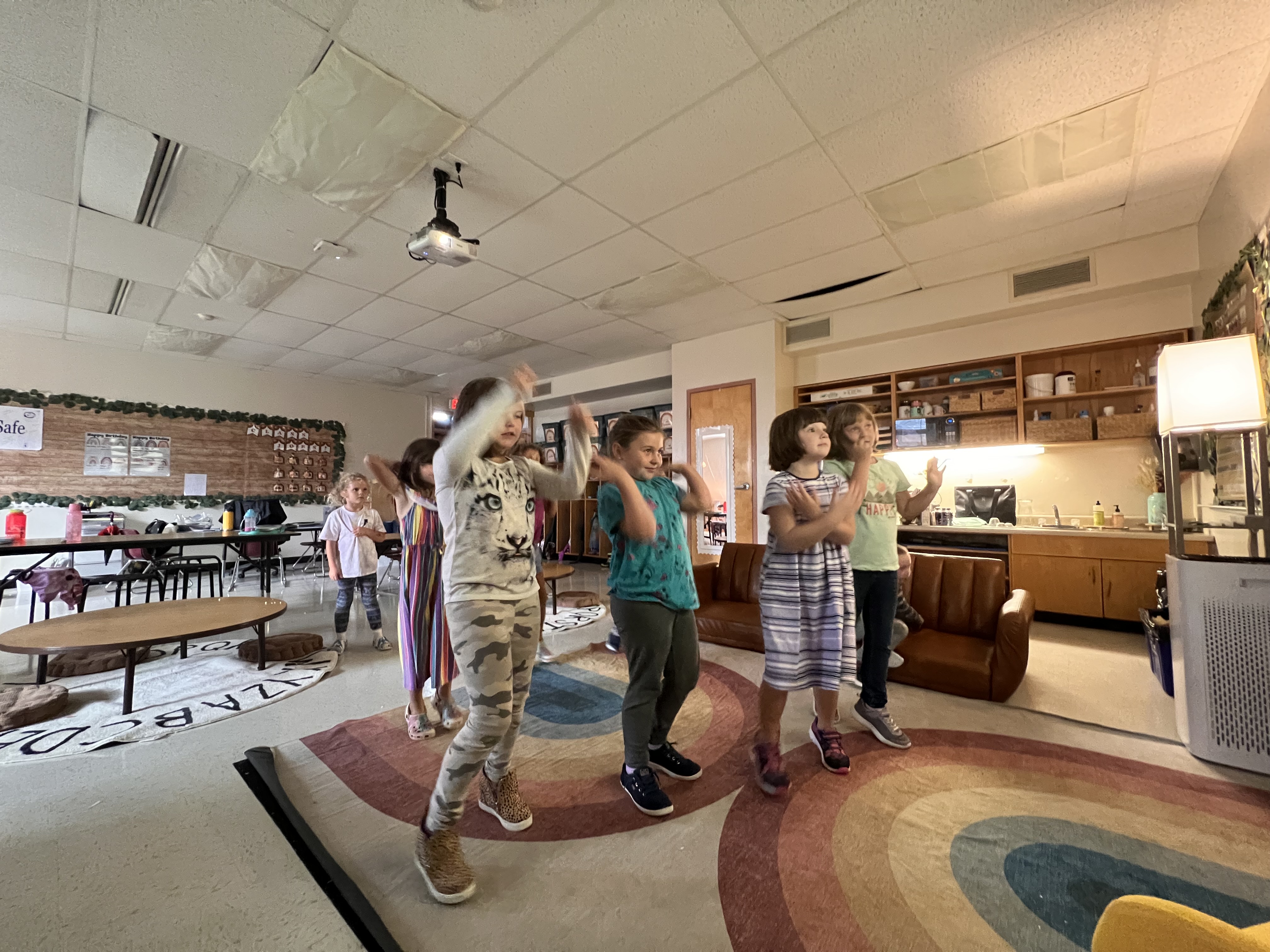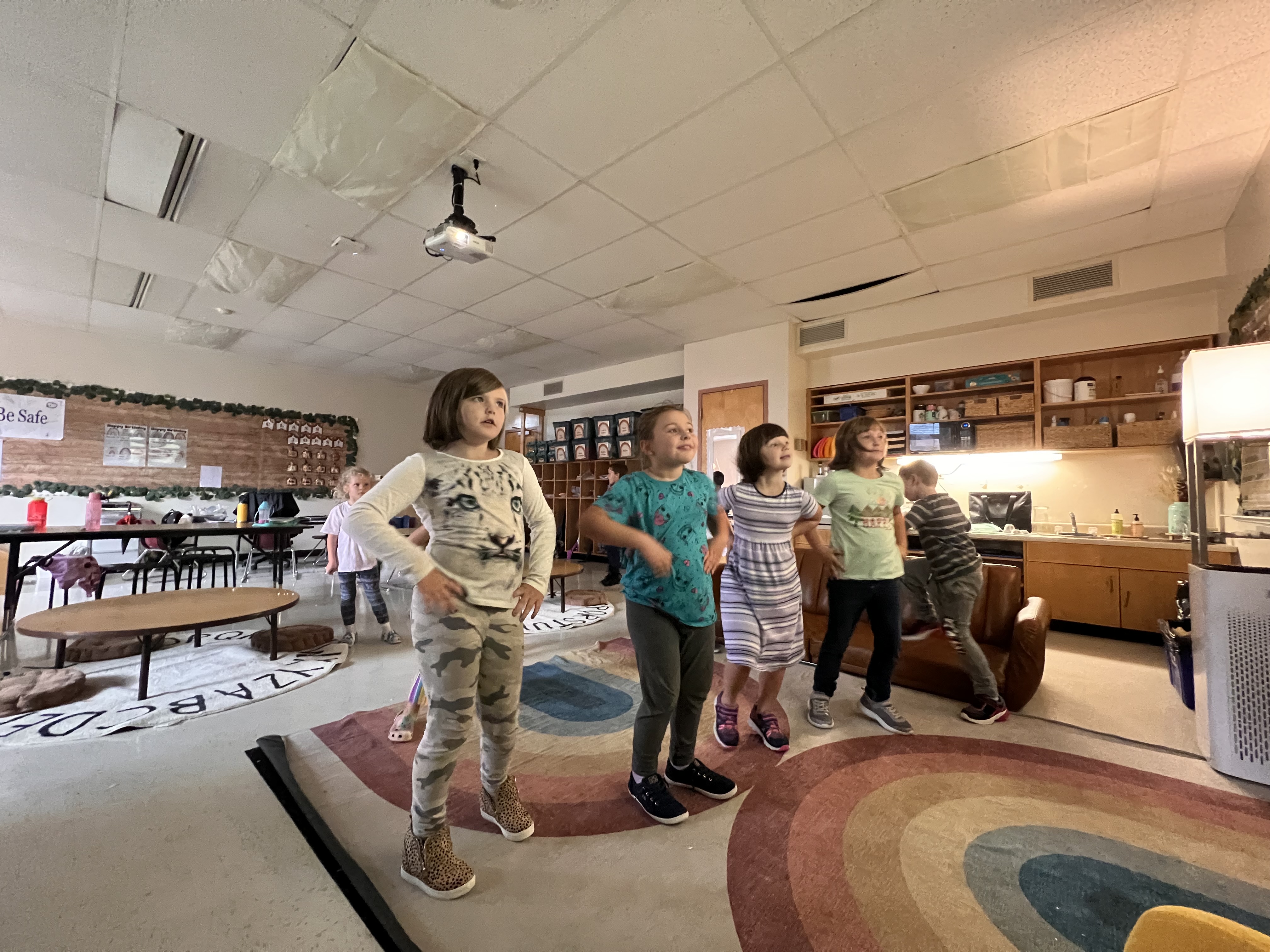 Weekly Update!
Week 3: 9/12-9/16
Upcoming:
Tues 9/20- PICTURE DAY

Wed 9/21- 100 paw celebration

Thurs 9/29- Open House (4-6pm)
Happening:
I am super excited to share that our class has reached 100 paws already! They earned paws by showing 1st grade behavior and following our classroom/school expectations!
When voting on a celebration, we actually had a tie. Because of this we decided to just do both! Next Wednesday we will have a dance party w/ treats and we will make slime!
We will be starting assessments next week, so it will be the perfect, fun break in the middle of the week!
Happening cont.
In Fundations, we focused on the letters; T, B, F, M, N, I, U, C, & O. Students practiced the letter names, sounds, and proper letter formations. Some activities that students really enjoyed were letter building with playdough and bingo!

In reading, students got their very own book bag filled with just right books for them to read. I confessed to students that I am obsessed with reading and that you can often catch me reading anytime I am not teaching! Many students also said that they want to become obsessed with reading too :) We learned our 1st good reading habit which is to; make a stack and read your way back!

This week I also started a classroom read aloud with the book Dory Fantasmagory. This is a chapter book series that is targeted for 1st graders and I absolutely love them. So far students are absolutely enthralled in the book and often don't want me to stop reading!

In math, we started the first unit in our new math curriculum (i-ready). Students practiced reading math problems 3 times, underlining important information, and trying the problem w/ a math strategy that works for them. This week we worked on adding within 10. Students also started the routine of choosing a math choice when they are finished their work from the main lesson. This week our math choices were a single player bingo game (See picture below), and some different variation of fall color by numbers!
Reminders:
Don't forget to send in the picture forms or do them online!

Also, as the weather gets colder don't forget warm outside clothes!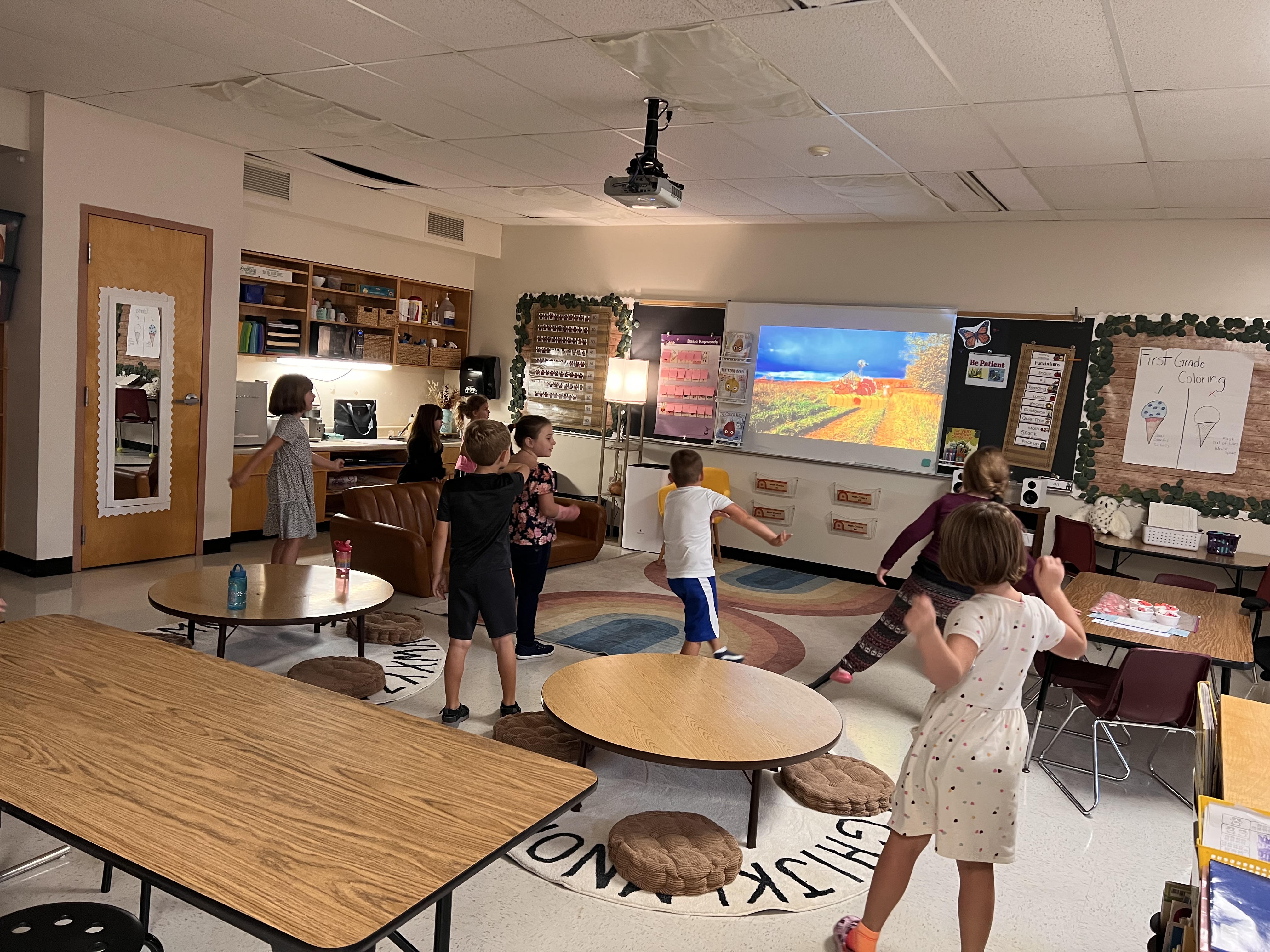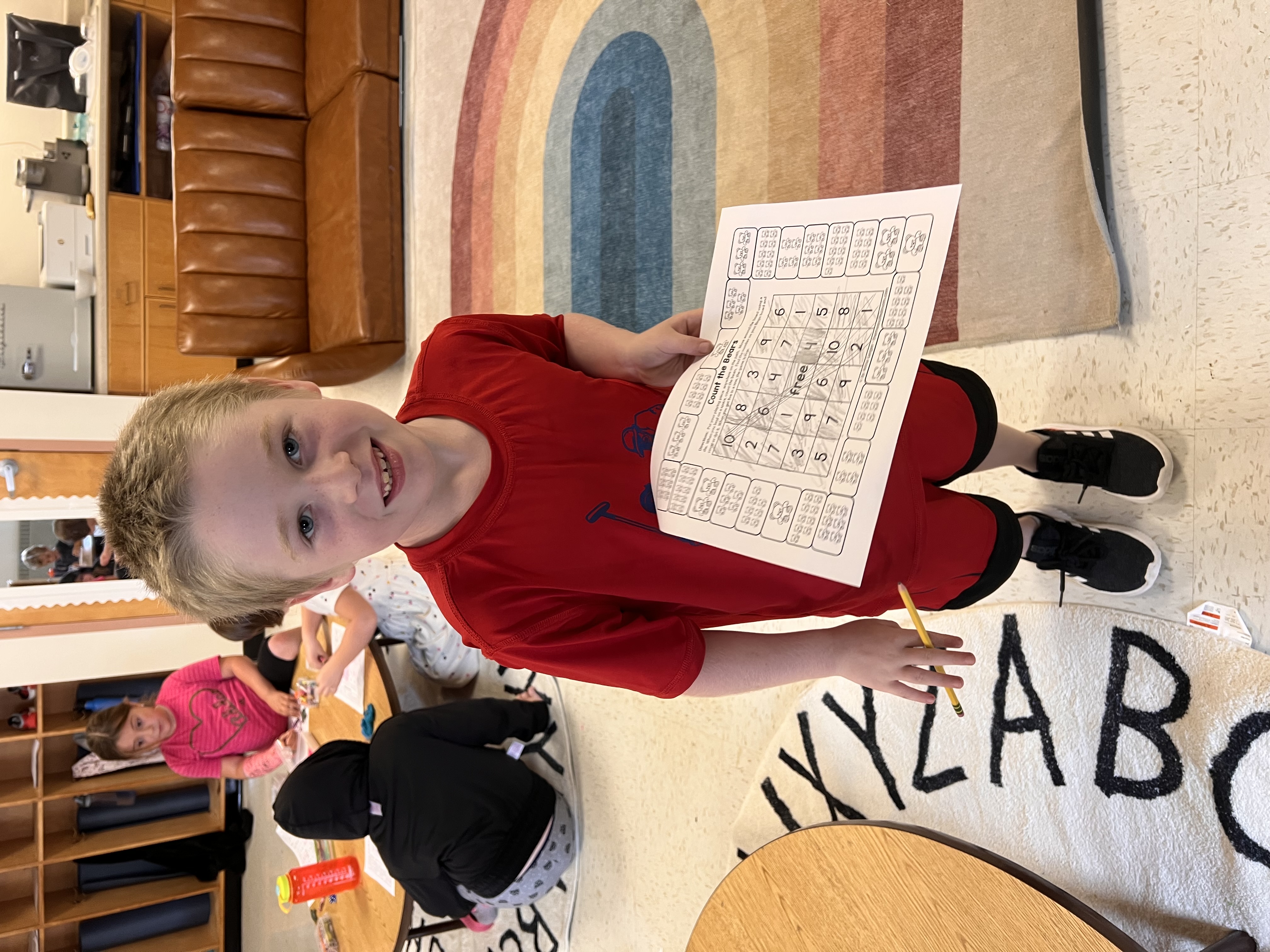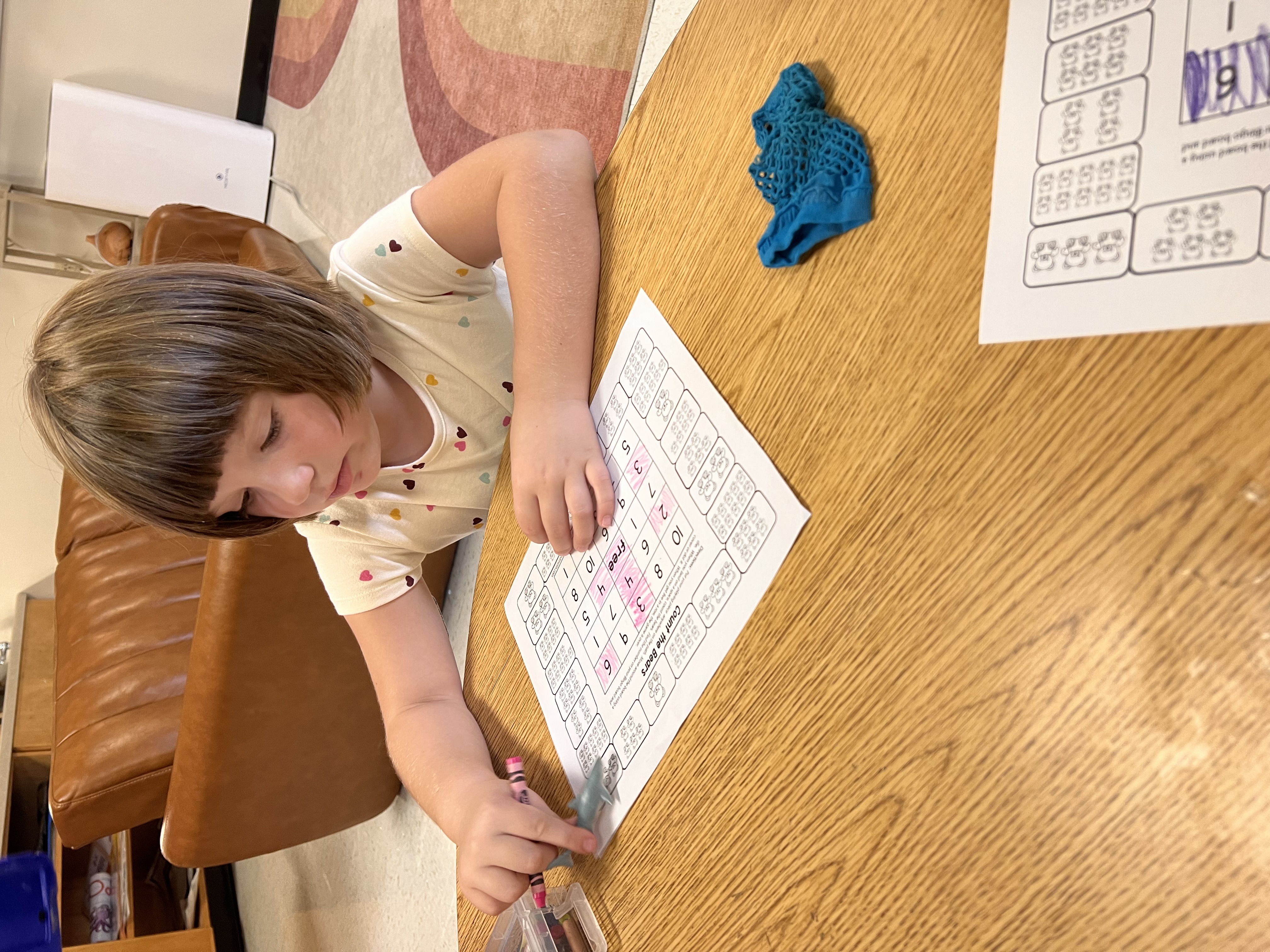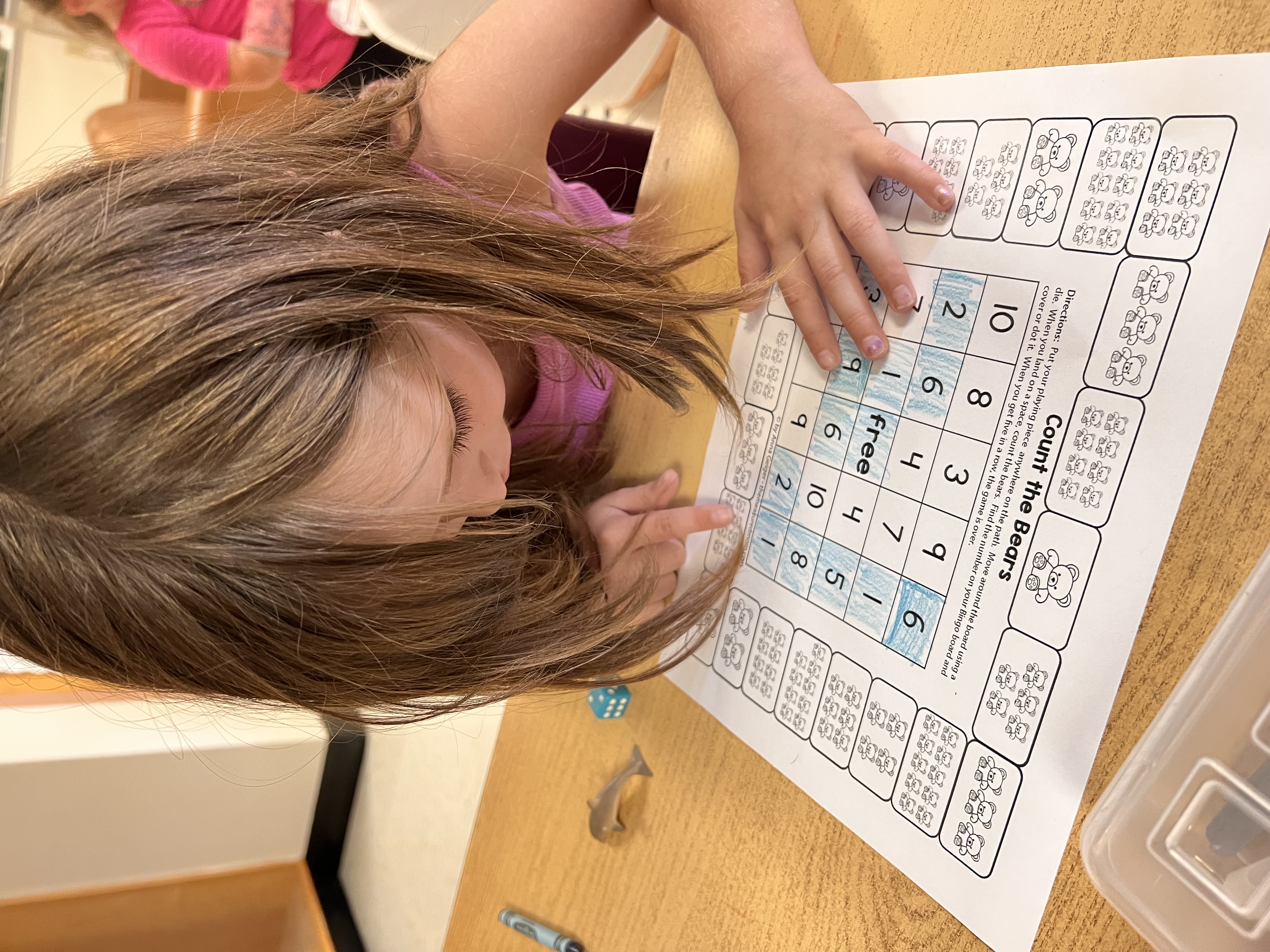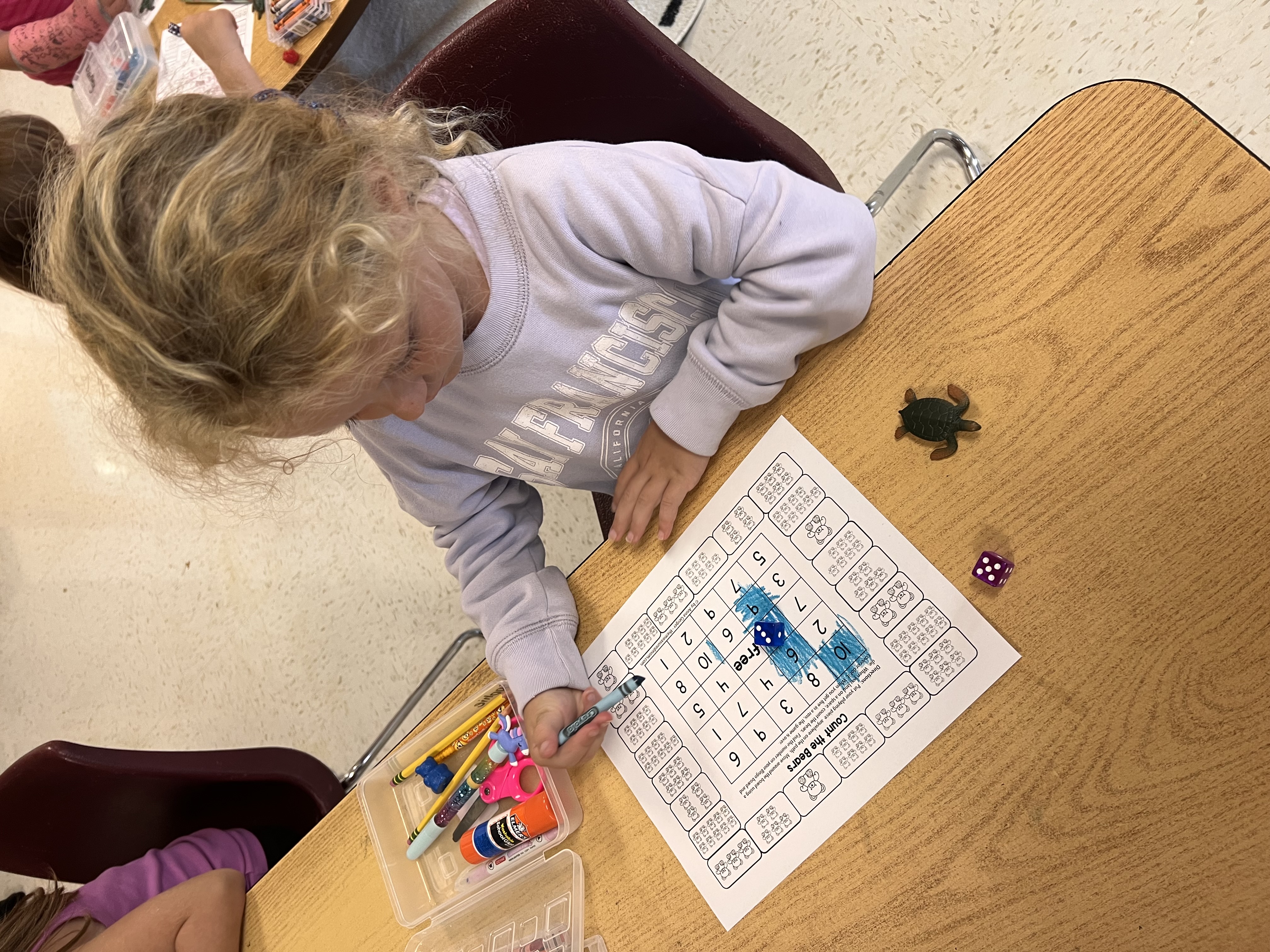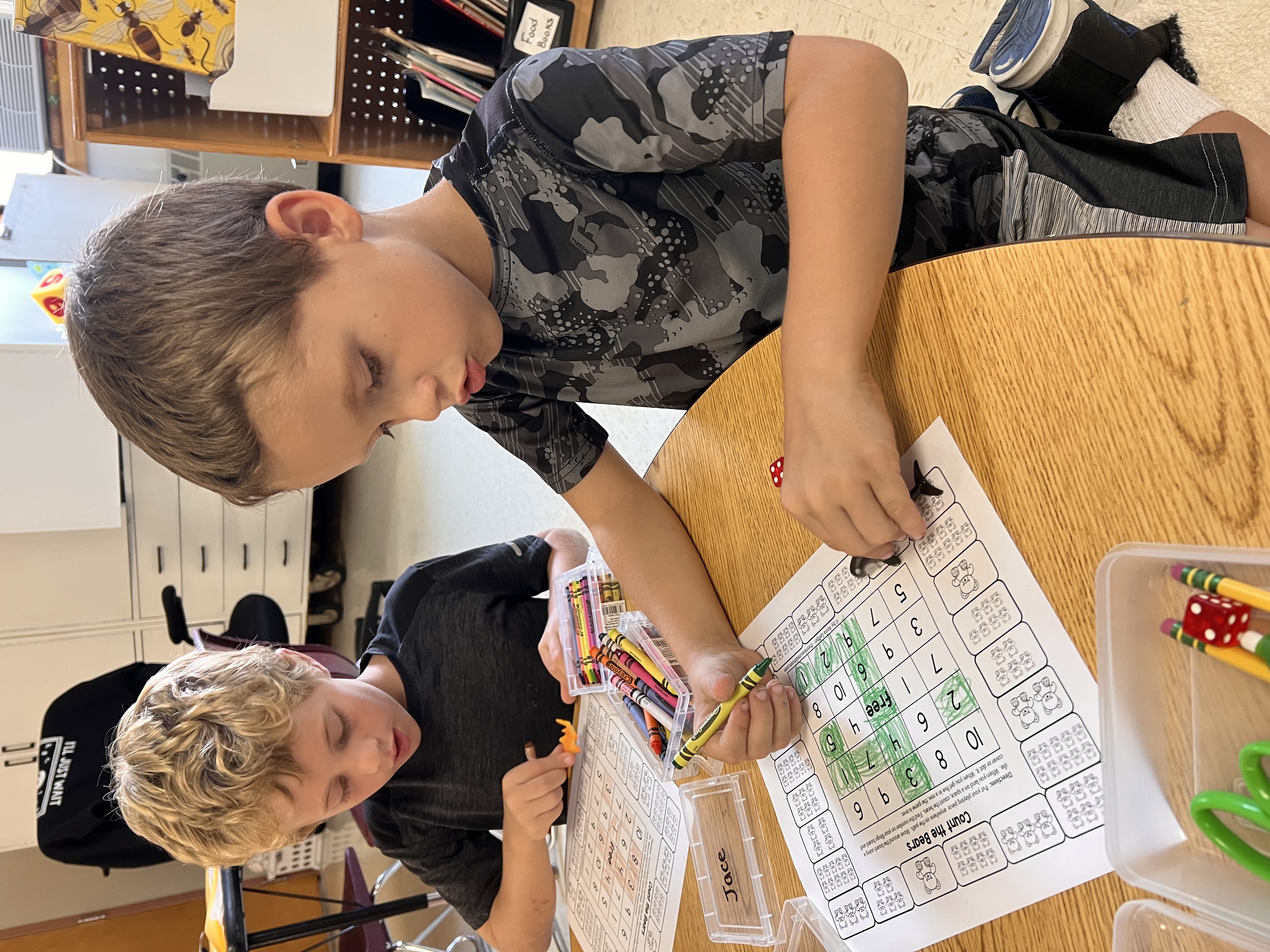 Upcoming:
9/15 I have a PD meeting starting at 2pm and will have a sub for the rest of the afternoon

9/20 Picture Day

9/29 Open House 4-6pm
Happening:
Since the start of the year students have been working on new routines and procedures in the classroom. Every morning students graph their feelings, check their job, and get themselves set up for the day.

During our literacy blocks students have been learning about patience and positive self talk. We read the books "The Very Impatient Caterpillar" and "The Little Butterfly that Could" which give perfect examples of patience and positive self talk.
During our literacy blocks students also started Fundations! Students reviewed the best writing position, pencil grip, and the different lines on our writing grid. Students also practiced with Echo, our owl who helps us to repeat important information, letter names, and letter sounds.

During math students have been able to learn about what a mathematician is and what they do. Students learned that all people have math in their life!
Reminders:
Don't forget to do the survey if you haven't already! It has permission slips within it for celebrations and movies :)